New Millennium has developed and maintained web sites for a wide array of industries and organizations. Click on the images/text below to open a new window and see some examples of our work.
 
Osborne Leather Tools-Customized E-commerce site selling quality hand tools. Dynamic product table construction to address broad range of products and product attributes.
 
 
 
 
Gordon Randall Perry Design – Dynamically displayed logo for enhanced visual effect. Site highlights a number of design items while preserving search engine search ability and indexing. Built on WordPress platform.
 
 
 
 
Performance Coatings -Supplier of specialty coatings

 

 

 

Dynamic site built in WordPress Content Management System for ease of updating

 
 
 

 

 

 

 
E-Stat – medical device e-commerce site.

 

 

 

 

 
 
 
 
Chatham Recreation – Chatham Township and Borough of Chatham Recreation site.

 

 

 

On line Administration for easy updates by owner; integrated email function allows for communication with subscribers about events and current news.

 
 
 
 

IFTS– International Testing Company

A web based, client managed interface allows for constant updates of extensive product information – saving time and expense of printing and mailings. Also increase customer satisfaction through instant availability of information when needed.

 
 
 
 

CFM Shore Wilbert – Custom administrator user interface with AJAX programming for displaying product features.

 

 
 
 
 
Mindstorm Tutors –

 basic site for communicating services of tutoring organization built on WordPress platform. Original artwork utilized.
---
---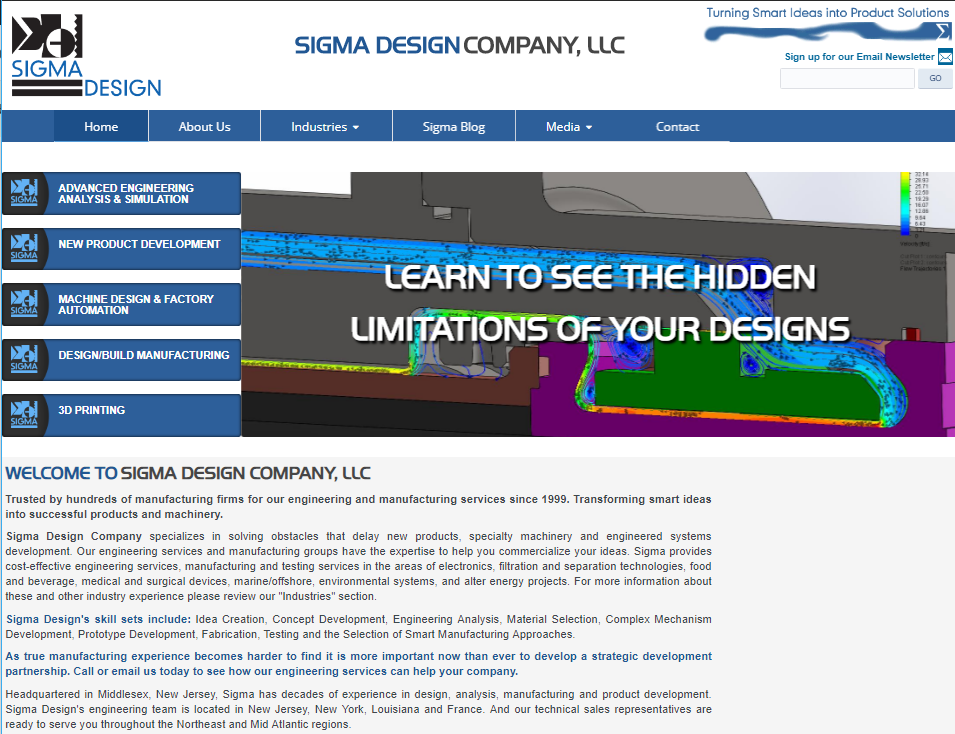 Sigma Design is an Engineering design company . The site highlights the capabilities and case histories of the company. See sigmadesign.net